About Buckles'n'Boots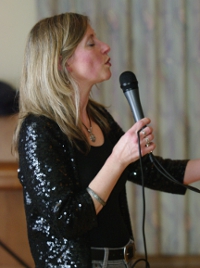 Andy began line dancing in 1988 first in Hereford then travelling to different clubs around the west. After being asked to teach the odd dance or two at different clubs, Andy started a small class in his local village in 1994.
Kay began ballroom dancing in 1984 and took various medal tests and taught a children's class. After a few years she took a break to pursue her love of the theatre and also to try her hand at tap and jazz dancing. In 1997 she began line dancing at her local club.
Kay was selected to be in the club's line dance team and it was at one of the club's socials that Andy and Kay met in 1999. Andy was asked to join the team and they won many competitions including the British and UK Championships. In September 2000 Andy and Kay were married and in the same year Kay began teaching line dancing. It was also at this time that Andy and Kay began ballroom dancing together.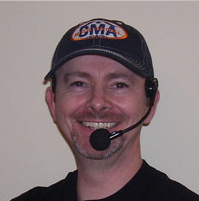 Andy and Kay took their line dance qualification with the National Association of Teachers of Dancing in July 2001 and in January 2002, Buckles'n'Boots was born.
Andy and Kay now run successful line dance classes and socials in their local area. And with all this they still have time for their three children Bethany, William and Jessica.